Window Cleaning
Cleaning can be a chore and we know you have many choices when you consider hiring a comprehensive, high quality, reliable cleaning service.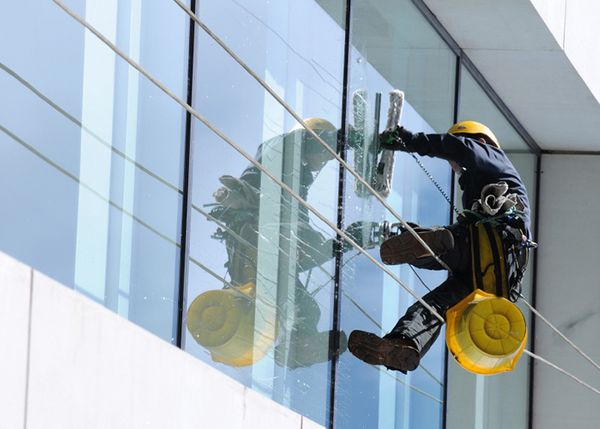 Wepa Commercial Cleaning specializes in commercial window cleaning for a variety of business office buildings. Hiring an experienced and insured company is critical due to the potentially dangerous heights.
With safety and employee training being a top priority, our team is ready to take care of all your window needs. Taking care of both the interior and exterior windows, our affordable window services take the stress off of you.
Our special mixture of wash and wax formula leaves windows remarkably clean and safe from outside elements. The specialized formula is made to repel dust, pollen, and permanent water spots. Failing to clean your windows on a regular basis will lead to permanent water spots which damage your glass.
Depending on your window needs, cleaning can be scheduled weekly, bi-monthly, monthly, quarterly, or bi-annually. When working with our window cleaning specialists, your windows are guaranteed to stay cleaner longer.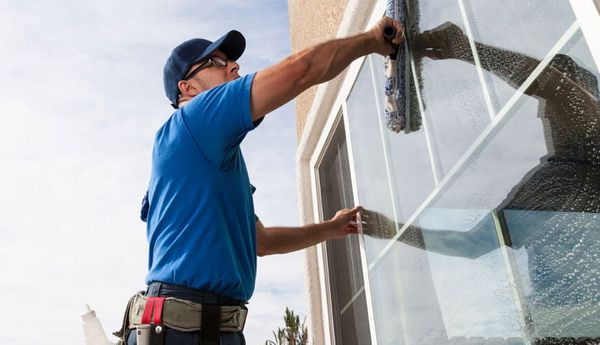 Our Values
Client oriented
We serve our clients as if we were serving ourselves. We value their feedback and we use it to improve our work.
Eco-Friendly Oriented
We carefully choose the best and most natural cleaning products that give amazing results.
Expansion / Growth
We make ourselves known in the community; we create long term relations, while constantly expanding. Therefore, we are always bringing in more people to work for us.
Our Mission
Aims to be a national market leader in the provision of cleaning and disinfecting services delivering reliable, quality, cost-effective cleaning solutions to our customers.