Healthcare Medical Facilities
Cleaning can be a chore and we know you have many choices when you consider hiring a comprehensive, high quality, reliable cleaning service.
Wepa Commercial Cleaning provides medical cleaning services to doctor offices and medical centers around the greater Houston area. A focused sanitation approach is necessary to guarantee the safety of medical staff, patients, and visitors.
Healthcare facilities can easily become breeding grounds for various diseases and infections. Therefore city and state medical ordinances are strictly followed. For outstanding service, our supervisors will come out and document a detailed clean plan specific to your medical facility.
Types of Medical Facilities We Serve:
Doctors Offices
Dentist Offices
Clinics
Medical Labs
Surgical Centers
Hospitals
Assisted Living and Nursing Homes
Reducing infection risks is a top priority for healthcare administrators to do to the growing concerns of infections obtained during medical procedures. Besides the exam and operating room, other areas including nursing stations, waiting rooms, corridors, and front desk areas must be sanitized.
Lowering overall non-compliance costs and offering a healthy environment for your clients is a win-win for all.
Please also add another tab: For Downloadable PDF. (See attached)
Not sure how you can add the following links may be another new tab (Published)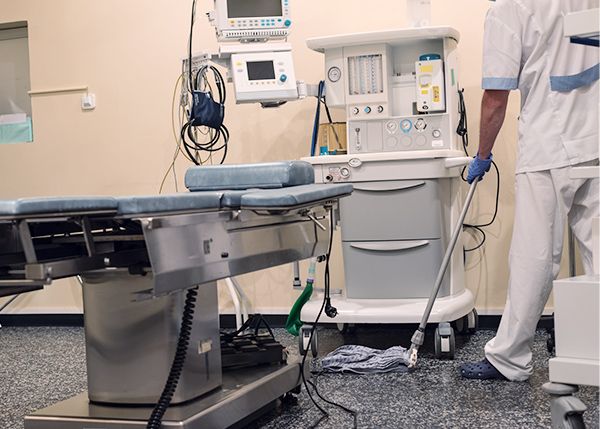 Our Values
Client oriented
We serve our clients as if we were serving ourselves. We value their feedback and we use it to improve our work.
Eco-Friendly Oriented
We carefully choose the best and most natural cleaning products that give amazing results.
Expansion / Growth
We make ourselves known in the community; we create long term relations, while constantly expanding. Therefore, we are always bringing in more people to work for us.
Our Mission
Aims to be a national market leader in the provision of cleaning services delivering reliable, quality, cost effective cleaning solutions to our customers.