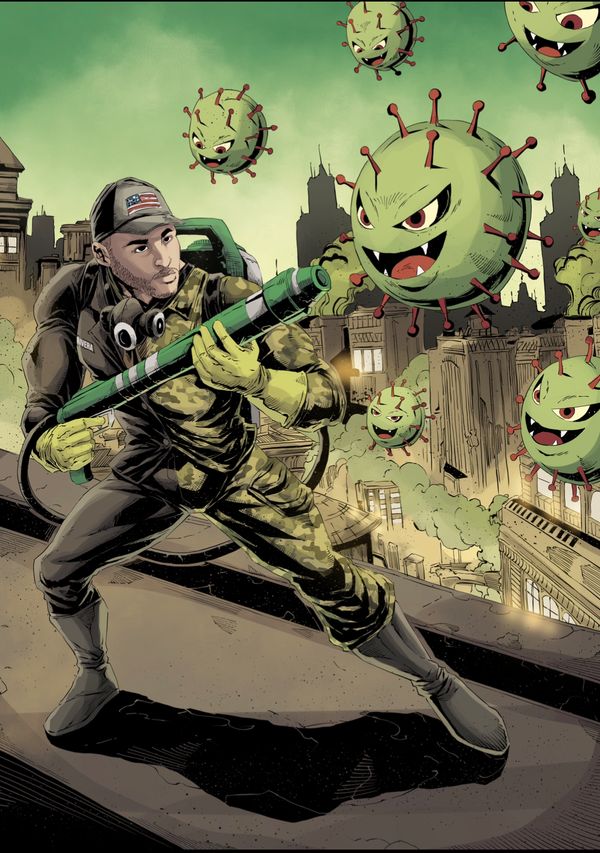 #TheCovid19Killa
You have an ally in the fight against COVID-19 — WCC's #Covid19Killa! Armed with the industry's most effective tools, he brings safety and peace of mind wherever he goes. No matter where the virus is, he's ready to eliminate it and protect everyone.
While we've had some fun creating a badass hero to represent our efforts to combat the virus that has changed the world, we take our sanitization work extremely seriously. Since 2015, WCC has helped San Diego County's property owners maintain clean, fresh spaces. With the arrival and impact of COVID-19, we've adjusted and leveled-up our services to target this specific pathogen. Our ability to sanitize both high-touch and hard-to-reach surfaces make us the most comprehensive solution around.
WCC is a veteran-owned business. We bring a unique work ethic and commitment to excellence to every job we take. Our team believes that excellence lies in the details, and we're determined to do right by our clients. Whether you need regular cleanings or a one-time sanitization, we're the team for the job. We bring a collaborative, respectful approach that's unique in our industry. Ultimately, we want to earn your trust while putting you at ease in your home or business. Learn more about our effective COVID-19 sanitization solutions today.